Prices and times correct at 20th January, 2020
TIME

MON

TUES

WED

THURS

FRI

SAT

AM

9:15am

YOGA - Kate
(60 Mins)
9am
YOGA - Edda
(60mins)

YOGA - Edda
(60mins)

PM

5:00pm

TAI CHI - Charlie


(60mins)

5:15pm

YOGA - Edda
(90mins)

6:00pm

YOGA - Kate
(60mins)

YOGA - Kate
Intermediate
(90mins)

6:30pm

TAI CHI - Charlie
(60mins)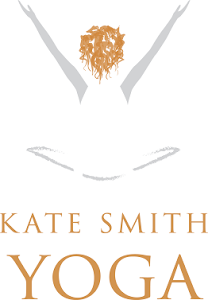 Kate has been devoted to yoga for over 18 years and teaching for 13. She holds a Diploma in Ki Yoga and Five element theory, Pre and Post Natal Yoga and Level 1 Restorative Yoga and participated in multiple workshops for professional development in yin yoga, meditation and alignment. Kate practices hatha yoga under the guidance of Master Teacher Kristen Boddington of Living Yoga Sanga. As well as running private classes, Kate's experience in designing specialist workshops includes offerings for Yoga and Stress Management, Hormonal Health, Yoga for Teens, Horse-riders, Athletes, Chair Yoga, Pre and Post-natal and Mum's and Bubs.

Kate runs regular Seasonal Weekend Retreats designed support the whole system. Drawing on traditional oriental medicine and Ayurvedic health practices, sessions integrate seasonal postures with tonics that encourage the use of food as medicine, pranayama and meditation. Her continued love of yoga has led Kate to develop a friendly and down-to-earth approach to yoga that encourage home practice and support the integration of yoga and meditation off the mat into daily life.

Edda Board is our other incredibly talented and experienced Yoga teacher offering insightful classes with a Yin focus.